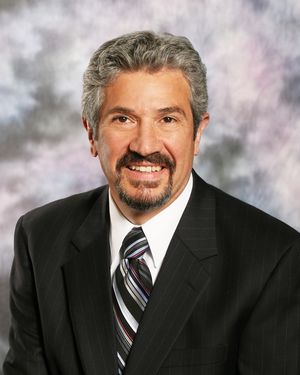 Vincent
Corsi, MBA, CLU, CFP®
Senior Partner
Vince, his wife, Maria, and three children have lived in Louisville since 1984. His educational background includes a Bachelor of Science in Engineering from the University of Pittsburgh and a Masters in Business from DuquesneUniversity. Prior to entering the financial services profession, he worked in various managerial functions with United States Steel Corporation, including a one year assignment to the U. S. Senate Banking Committee, Subcommittee on International Finance and Monetary Policy.
In 1985 he began his financial planning career at Financial Architects in Louisville. Vince refined his practice and skills over the next 18 years with Lincoln Financial Advisors. He became fully licensed to handle securities, life, disability, and health insurance. During part of this tenure, he served as Manager of Investments and Compliance Principal for Kentucky and Tennessee. In 1988, he completed his coursework and industry requirements to become a Certified Financial Planner Practitioner. Maintaining this designation has dictated that he keeps up to date with cutting edge industry ideas and solutions by mandating a minimum number of industry learning credits every two years. He became one of Louisville's Endorsed Local Investment Advisor Associates for The Dave Ramsey Show in August, 2000. In 2001, he completed requirements to become a Chartered Life Underwriter, indicating expertise in insurance.
In 2004, Vince and 3 other partners established MainStreet Wealth Management as an independent financial services firm. The firm has since grown through additional quality advisors and staff.
Maintaining competency is very important to Vince, but not as important as understanding his clients needs and dreams. His mission is to establish long term client relationships guiding them on a path to financial peace and realizing their goals.
Vince provides financial planning and consulting services to small businesses, professional firms, and individual clients. The range of service includes analysis of funding needs, investment strategy and insurance evaluation.  Vince is a member of Southeast Christian Church and has been involved with local charitable organizations. In his leisure, Vince enjoys spending time with his family and is an avid sports fan.
Dave Ramsey Endorsed Local Providers (ELP's) is for investment services only.  Dave Ramsey's endorsement does not extend to the financial planning or investment advisory services offered by Vincent Corsi. ELP's pay a fee to be included in the ELP network.